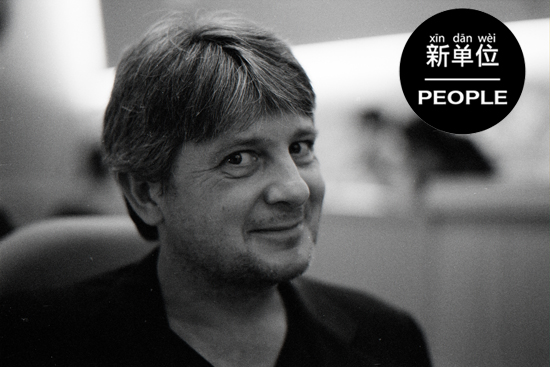 Interview &Translation / Alice Dong
1. Welcome to Xindanwei.com, Please introduce yourself. Could you tell us where you're from and how you got started in the field?
I come from Literature and poetry, studying Languages and Literature. I got involved in Internet of Things through the internet, interactive media, the transformative power of the web to put yourself in any place conceivable and build a story from that self chosen and self organised node. The Internet of Things is a moment of monumental change, like the fire or the book. I noticed it was only being build by one particular intelligence; an engineering mind. Indeed that is a key intelligence for IoT, but it can not be the only one. Any new world must be built with care, with love, with empathy, with honesty and thus with poets and philosophers.
2. As We all know that you gave great insights into the vision for the IoT on the Internet of Things World Forum Steering Committee event held on February 20-21,Of course a follow up to the previous question is, what do you think about IoT and how has it impacted or effected your life?
For me personally nothing much has changed. My mind is like a three year old child. I have always believed that everything is connected to everything. I do not need RFID to take an object seriously. I talked to a lot of people in my head before the Internet was invented and now I simply mail them. Things were always alive, as animals, plants and all living creatures or objects where energy has been invested because of craftsmanship, skill and expertise, like the tea ceremony. Do you need a database or a smartphone to tell you how to enjoy your tea and the art of tea drinking? Of course not! So let's be realistic and so we see that there is a technological drift towards individuating objects that is very strong. IoT will not pass. It can not be stopped. But it can be steered.
3. You've also been one of the driving forces behind the Council, the hub for policy debate, practice and implementation of and on the internet of Things. Can you tell us a bit about it, your experiences with it, and how it got started?
It got started because Gérald Santucci, though leader on IoT in the European Commission proposed that I moderate the business oriented Forum Europe Brussels Conferences (now in its fourth year) in 2009. I then realised we needed a hub to show daily information on IoT for a wide variety of sources. Too often engineers only look at engineering information, artists and designers stick to their sources, sociologists tend to look at a history of technology that focuses on the negative aspects. I believe IoT is here to bring transparency, balance, honesty in data and information, knowledge and wisdom. It is a positive twist.
4. Could you also please elaborate a bit on how to make the right decision to create the best IoT solutions in societal, technical and design perspective?
We need one device, one platform, one App Store for one Sensing Planet. But that will take some time. Let's begin by creating an EU device, platform and EU App Store, a Chinese device, platform and Chinese App Store….We will end up with 5 or 6 global zones. Middleware will translate between them.
Does this sound scary?
Yes.
But what is the alternative? That only rich people will live in smart cities and the majority of the population left without resources.
If we want a smart society, it must be for all.
The one device, platform, app store policy makes sure we can streamline all devices to become energy efficient.
The data coming from the platform must be open so anyone can make apps and sell services.
5. What were the circumstances that lead you to coming to China and what are your future steps?
I moderated the first Conference on IoT ion Beijing in 2010. Currently I am an advisor to IoT China 2013, Shanghai that will be held on June 4 and 5. Last year in the Fall I attended the IoT Conference in Wuxi. We also hosted the Chinese-Europe Symposium organised by SCC, Wuxi, the National Sensing Centre. It was a huge success. This week I revisited SCC and had a meeting with Director Ma. I have had very important discussions and will write a report about that soon to publish on Council and in the Newsletter of the EU project IoT-A of which I am Stakeholder Coordinator.