@
"Some people are thinking small: who needs a whole office if you can just rent a desk."
"...is home to a vibrant scene of creative exchange in which designers of all stripes are working together and interacting with the public in ways that are redefining the process of design."
"坐在一起工作,却不是真正的同事. 让"没单位"的人,同样感受到新单位的归属感。"
"职业各异的人,聚在同一间办公室里工作……这种颠覆传统的创意社区"联合工作"模式在沪上悄然出现,也日渐流行。"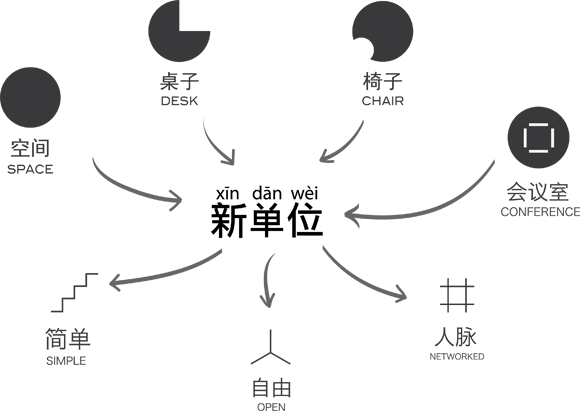 Xindanwei: A new way of working.  Xindanwei, a.k.a "New Work Unit," is a co-working community which promotes and facilitates creativity, sharing, and the great scale of collaboration.