Central POD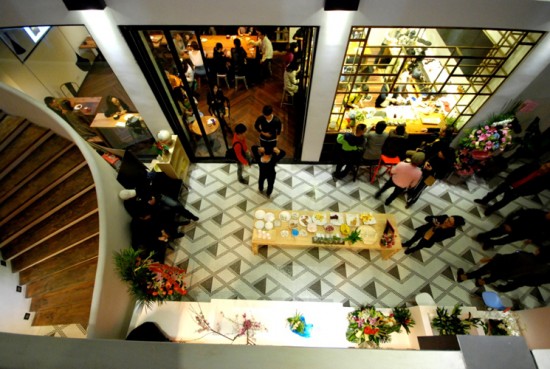 The fifth release is Central POD located in Jing An Temple CBD, a contemporary creative office and commercial space. Fifty-two office spaces ranging from 27 to 138 sqm spread on 3 levels are available now. Central POD's design philosophy comes from the idea that design is creatively communicated through the senses and conceived through inspiration and planning, thereby making possibilities endless. Conveniently located on Yu Yuan Road only steps away from the Jing An Temple metro station, Central POD is in close proximity to various historical, cultural and commercial sites as well as the bustling Nanjing West Road, a famous shopping and restaurant hot spot.
Designed specifically for creative businesses and professionals, Central POD focuses on an urban loft-like design transformed from old industrial property build in 130 to 1970, with a major focus on sustainability and energy efficient practices. Some of Central POD's eco-friendly practices consist of maximized usage of natural air circulation, maintaining temperature balance, urban farming on the rooftop terrace, use of recycled building materials, and low water usage toilets.
The open work environment that Central POD strives for provides its tenants with increased networking potential, increased productivity levels, and a strong sense of community. As Central POD is a conglomerate of foreign and domestic corporations, the open work environment also maximizes the potential creation of new business partnerships, fuel innovation and creativity among all its tenants, thereby enriching not only Central POD's professional community but also the surrounding area as well.