bookable event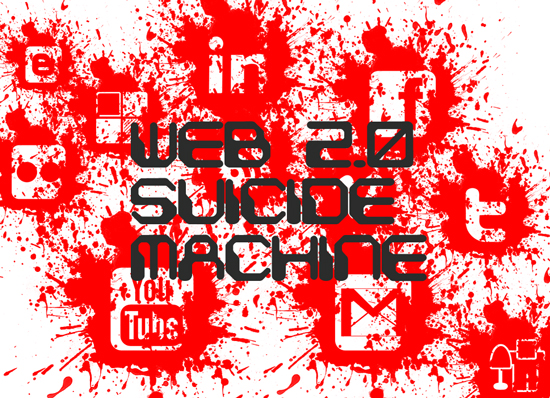 xindanwei chitchat edition 23: Web 2.0 Suicide Machine
Time: 16:30-18:30 Friday, September, 24th
Cost:free
Host: Gordan Savicic & Walter Langelaar
As the various social media platforms forge ahead in their attempt to make everything we do trackable, shareable and open. People are starting to become uneasy with just how much about themselves is floating around the web and how much time they are spending in numerous pokes, likes and the dislikes. The web2.0 suicidemachine promises an easy and chiq way of getting rid of any social network by automatically cleaning all traces of yourself from your social media past. Gordan Savicic and Walter Langelaar will present some background information about their ongoing fight with Facebook's lawyers and demystify other stories in and around the web2.0 suicidemachine.
moddr from Rotterdam/Berlin (Danja Vasiliev, Gordan Savicic and Walter Langelaar) are experimentalists and interventionists on the edge of digital life and everyday technology
Registrered users for this event:
(in total 14).