bookable event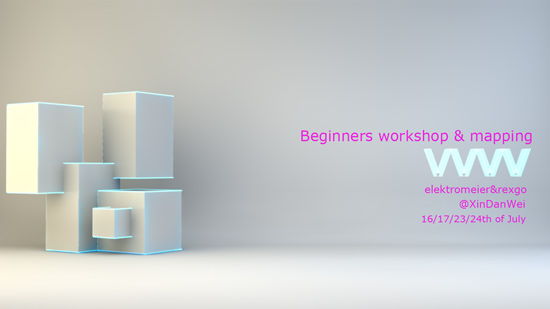 vvvv Beginners Workshop & Mapping
Partick Jost (elektromeier) and rexgo will be held vvvv beginners workshop & mapping on 16/17/23/24/of July. Please do bring your laptop and join us. Having fun with patch!
Time: 10:00am – 17:00pm, July 16-17, 23-24
Venue: Xindanwei
Cost: 60 rmb/person/day (fresh ground coffee and tea is provided but lunch is not)
Organizer: Patrick Jost, Rexgo上海睿动科技, vvvv.org

To register for the events, please register with us via: xindanwei@gmail.com, or call: 021-34280783 from 10am – 6pm.
Schedule
day1
10:00 – 10:30 Introducing myself, vvvv & projects done with it, installing vvvv & requirements, talk about schedule, whats the goal for the 4 days
10:30- 12:00 vvvv userinterface, terms: nodes, links, pins, subpatches, datatypes, building a simple patch with quad and renderer.
12:00-13.00 Lunch
13:00-14:00 directx in vvvv, terms: vertices, transforms, coordinate systems, textures, texturecoordinates,
different methods for drawing graphics, Line, Quads, X-Files, Shaders, chaining renderers, dx9 texture.
14:00-14:30 Exercise
14.30-17.00 introduction to spreads, spectral node, bin sizes.
day2
10:00-12:00 Spreads Part 2, Little Exercise with Spreads
12:00-13:00 lunch
13:00-13:30 explain the basics of mapping. explaining homography, texture coordinates
13:30-17:00 group work, doing a simple mapping on a cube and on a wall
homework: think about an object to map on and on a visual style. making a concept
day3
10:00 -17:00 work in groups on the the concepts. poeple will work bythemself, i will guide them and give advice
day4
10:00 -17:00 work in groups on the the concepts. poeple will work bythemself, i will guide them and give advice
18:00 – open end Apero & Presentation of the works to the public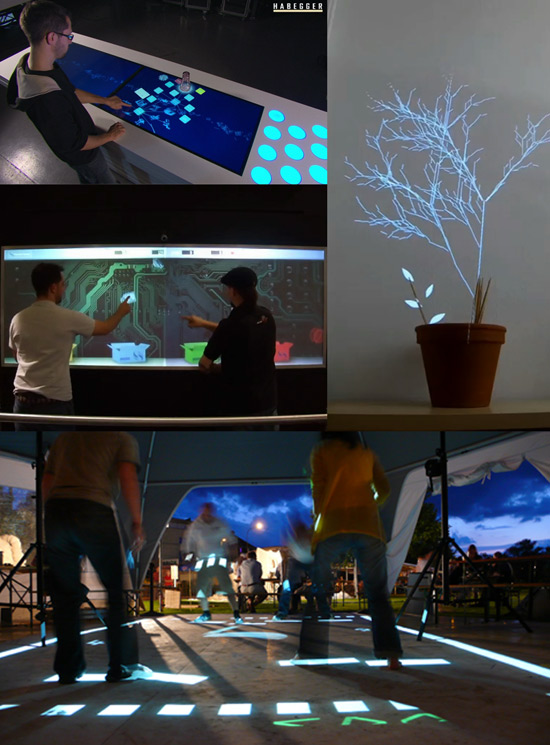 About Partick Jost
Partick Jost (elektromeier) born 1975 in switzerland. like many boys at his age he became addicted to computers early, playing around on the commodore amiga, and developed an interest for computer graphics.
He did a basic art&design education 1997-1999 in the cities of St.Gallen and Basel Switzerland. He did an education and worked as an industrial printer from 2000-2004.
To vvvv he came in 2003 for vjing purposes. At that time he allready knew graphical patching applications for music generations like pd and reaktor, and he was very exited that something like this existed for computer graphics.
Since 2008 he decided to work fully as a freelancer and make his inving just with vvvv patching. He worked for the following companies:
"wir machen bunt GmbH" Hamburg Germany, "interactive scape GmbH" Berlin Germany, "q-bus Mediatektur GmbH" Berlin Germany, "Mindstorms Ltd" London UK, "Peyote" Vienna Austria, "Habegger AG" Zürich Switzerland, "dot dot dot srl" Milano Italy.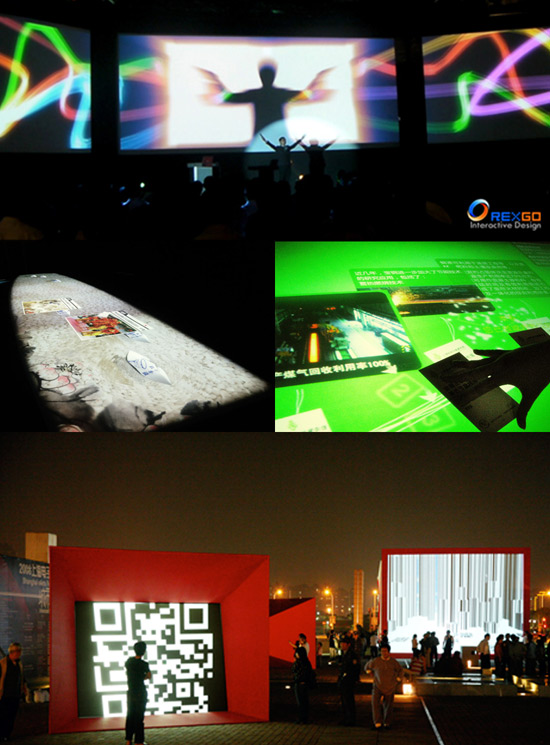 About Rexgo
Rexgo is an independently owned design and technology firm in ShangHai of China. Feel free to browse our website www.rexgo.net
What is vvvv?
vvvv is a graphical programming environment for easy prototyping and development. It is designed to facilitate the handling of large media environments with physical interfaces, real-time motion graphics, audio and video that can interact with many users simultaneously. Responsible for its development is the vvvv group.
More on http://vvvv.org/


Registrered users for this event:
(in total 30).