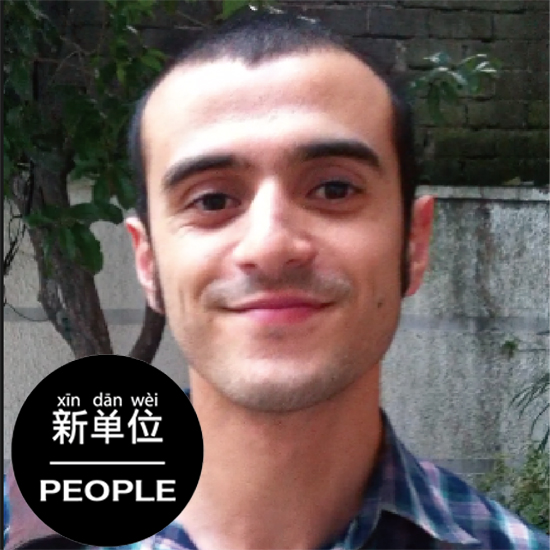 [lang_en]
VP China at KAIROS Agency and Member @MakeSense at MakeSense. Was IT Consultant and Project Manager (MOA) at CKDev. Linkedin profile.
Who are you and what do you do?
Hello, I'm Habib. Mhhh what I do, I'm happy in Shanghai, I do some digital stuff with QR. And also community stuff with MakeSense.
What are you passionate about and what motivates you?
What motivates me is links in general. I think what I really what to do in long term perspective is to build stuff like about designing systems, designing connections between people, and what you do to make something new, interesting. That's why I like it.
How do you think coworking can help you to achieve your passion and purpose?
By definition, you have people who are different but really to collaborate. So you should have come up with something that is…mhh with much bigger heart, add value for yourself in terms of creativity and achievements, and much quicker than usual. That's why I like it.
[/lang_en]
[lang_cn]
现任KAIROS Agency中国区副总裁,MakeSense成员。曾任CKDev的IT顾问及项目经理。Linkedin
请先简单介绍下你自己。
大家好,我是Habib,很高兴来到上海这么灵秀的地方。我在做一些和二维码有关的电子玩意儿,同时也是MakeSense的社区成员之一。
你的原动力是什么?对什么事情怀有热情?
让我感到激动人心的是"关联"。我将来想设计一个"关联"系统,串联起看似不相干的人,从而擦出新鲜有趣的火花。这就是为什么我喜欢它。
你认为协作式办公模式是怎样帮助到你发挥激情完成梦想的?
从协作办公的定义上来看,你们让这些各不相同的人合作共享。所以你更需要去构造一件有着无限容纳的事物,以更惊人的速度,就创造力以及成就上赋予更深的意义。这就是为什么我喜欢它。
[/lang_cn]