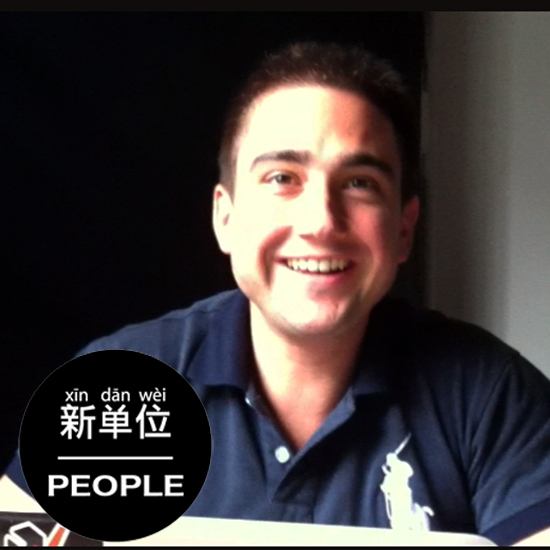 [lang_en]
VP, Foreign Marketing & Business Development at Hero Meets Hero. Social Media Consultant at Shadstone Ltd. Was doing Marketing at SZteam Shenzhen Coworking. Linkedin profile.
Who are you and what do you do?
Hello, my name is Michael Michelini, and I'm American in China for five years. I came to Shenzhen to do Sourcing and E-Commerce. It becomes a consulting company for social media and E-Commerce between US and China through my company Shadstone.
What are you passionate about and what motivates you?
I'm passionate about entrepreneurship, connecting cultures, community building, as well as internet marketing and social media.
How do you think coworking can help you to achieve your passion and purpose?
With my passion, I always love the idea of coworking, sharing office spaces and sharing your ideas in your work. Because what it does is allows you to meet people that maybe are complimentary to what your skills are, and you can find people to help your projects and rather than open up offers on full time salary. The other coworking passionate people that are entrepreneurs, they also want to have successful businesses. So it's a win-win for everyone.
[/lang_en]
[lang_cn]
现任Hero Meets Hero国外市场部副总裁,Shadstone社会化媒体咨询师.曾在SZteam负责市场部。Linkedin.
请先简单介绍下你自己。
大家好,我是Michael Michelini,我来自美国,来中国已经五年啦。我之前在深圳做采购和电子商务。我的公司Shadstone后来成为了为中美之间的社会媒体和电子商务做咨询的公司。
你的原动力是什么?对什么事情怀有热情?
我对创业,文化交流,社区建设,网络营销和社会媒体都抱有极高的热情。
你认为协作式办公模式是怎样帮助到你发挥激情完成梦想的?
因为我的兴趣爱好,我一直都非常喜欢联合办公这种工作模式。人们分享办公空间也分享想法。这样的环境能够使得你有机会遇见与你技能互补的人,找到能够帮助你一同做项目的人,而不是苦苦寻求公司帮助。那些对联合办公抱有极大热情的创业家也希望能够赚到钱。这样一来就是双赢的局面啦!
[/lang_cn]