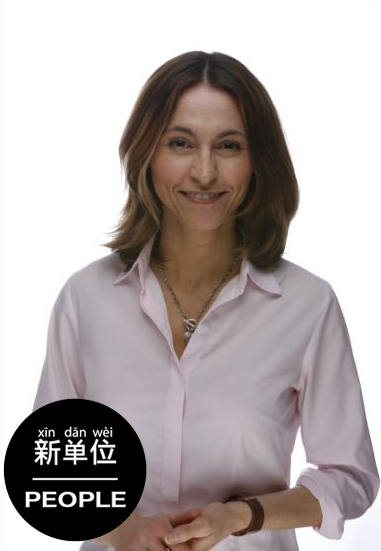 [lang_en]
Artist, Communicator, Public Speaker, Coach and Trainer. from Canada with a background on television and radio. President of Expatriate Professional Women's Society. Linkedin profile.
Who are you and what do you do?
Hi, I'm Stefanie Vallee. I'm an artist, a coach, an entrepreneur, also a speaker. I help people expressing themselves through their voices and creativity.
What are you passionate about and what motivates you?
I'm passionate about helping people connecting with their creative-self and finding their voice through public speaking. I am using a unique painting technique mix with some coaching tools that enable people to paint their first painting done without using a brush. It's really fun. Also, On the public speaking side, I use unconventional techniques and games that enable people to connect, motivate and inspire others. I understand the importance for each individual to express themselves in an authentic way and the joy that it brings really makes me feel like I am doing something worthy to others. Beside work, I'm also passionate about white water kayaking. I am still competing at world level in that sport, and I love the challenge of it! My journey as an entrepreneur in China, and also a world class kayaker enables me to connect with people in a motivational way through public speaking and coaching.
How do you think coworking can help you to achieve your passion and purpose?
I think coworking is really important for me at this stage of my journey in Shanghai. I would even say that it is a key component to my success. Because I've been working on my own in my artist studio for so long, that now I think I need to have my ideas stimulated. I need some interaction with like-minded people, also on a business startup. So coworking here in Xindanwei is going to be something very interesting and will enjoy each moment of it.
[/lang_en]
[lang_cn]
艺术家,公共演讲者,教练,培训人。在加拿大有电视和广播从业经验。外籍妇女职业协会会长。Linkedin.
请先简单介绍下你自己。
大家好,我是Stefanie Valle。我是一位艺术家,教练,企业家和演讲者。我帮助人们表达通过声音和创造力来表现自己。
你的原动力是什么?对什么事情怀有热情?
我热爱艺术,尤其热爱绘画。我也是划独木舟的超级粉丝。我曾是WaterWorld独木舟大赛的冠军,我喜欢和运动有关的一切。运动是挑战自我的极好方法,在运动中我可以把所学到的事情融会贯通到日常生活中,再同一些演讲者共同分享。
你认为协作式办公模式是怎样帮助到你发挥激情完成梦想的?
我认为协作式办公对目前身处上海的我而言是成功的关键因素。因为我一直在个人艺术工作室工作,而我现在最需要的是激发新的灵感。我需要与他人互动,需要一些公司的支持,当然,更需要乐趣!因此我觉得在新单位进行联合办公将会是非常有趣的体验。我很期待!
[/lang_cn]