bookable event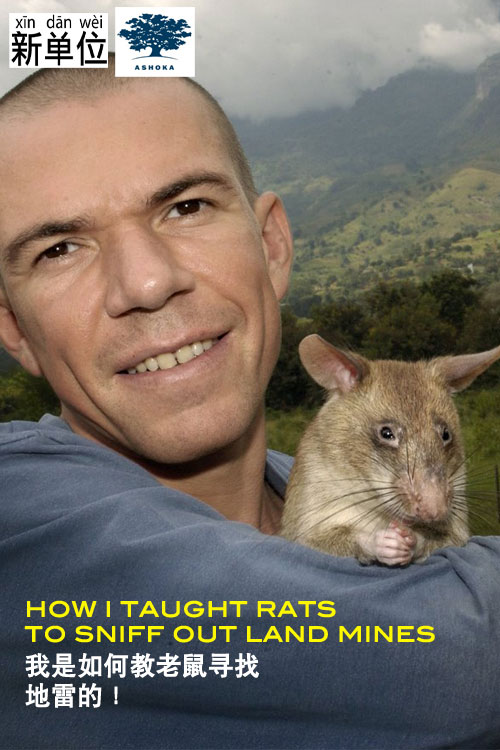 Bart Weetjens: How I taught rats to sniff out land mines
Time: 17:30-19:30, Sunday, Oct 16 2011
Venue: Xindanwei, 50 Yongjia Rd.
Cost: 30 rmb/person
Bart Weet­jens is developing a new approach to the land ­mine detection problem: train­ing giant pouched rats to detect explosives in minute amounts.Bart Weetjens works with locals in Morogoro, Tanzania to run a world-class facility that trains rats to do something astonishing: sniff out land mines. (The African giant pouched rat, the species used in the project, is wide­spread in the region.) The rats that pass the train­ing — and the same rigorous testing applied to land mine-sniffing canines — become what Weetjens calls "HeroRATS."
This event is supported by Ashoka, the global association of the world's leading social entrepreneurs. Ashoka aims to identify similar entrepreneurs in China whose goal is to be of service to society, and provide them support to make their plans a reality. To do this Ashoka needs to develop a wide network of supporters. Ashoka's ultimate vision is to create a world where every individual has the freedom, confidence and societal support to address social problems and drive change. More about Ashoka, please visit: 
www.ashoka.org
please see: http://www.ted.com/talks/bart_weetjens_how_i_taught_rats_to_sniff_out_land_mines.html
Registrered users for this event:
(in total 11).