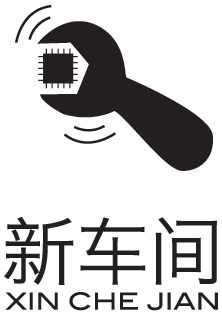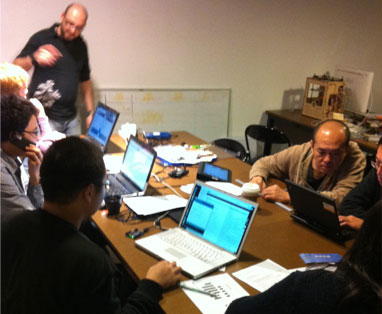 [lang_en]XinCheJian is a hacker community formed and established in Xindanwei that provides an environment with open hardware;tinkers, digital artists, designers, DIY hobbyists and everyone interested in figuring out how things work and are happy to get their hand dirty to build some fun stuffs with some like-minded people.
XinCheJian provides workspace for people to work on projects, organize workshop and courses on various subjects ranging from electronics, embedded system, and programming and host speakers and workshop session. Also, XinCheJian will act as fund raising and supporting platform for people interested in prototyping their ideas and launching new projects.
Xinchejian was initially started small by a group of international geeks, hackers and open source technocrats in Xindanwei who made possible the development of physical computing projects previously only achievable by engineers to people of all background.  Their mission is to support, create and promote physical computing, open source hardware and Internet of Things. The establishment and growth of this very first hackerspace in China has soon sparked the entire DIY and maker movement all over the country including Hongkong. Their long-term goal is to spread the concept and philosophy across China and inspire hackerspaces in every large city from east to west. Within two years' time, the community members and fans of Xinchejian has started five more hackerspaces all over China and made the first Maker's Carnival possible in 2012. Maker's culture is an important source of triggering sustainable design and manufacturing industry in China; And it will empower more and more Chinese young techies and creatives with new tools and mindset to innovate and generate societal well-being for the country and the world.
[/lang_en]
[lang_cn]新车间项目是在新单位工作的硬件高手,电子艺术家,设计师,DIY爱好者和所有喜欢自己动手捣鼓各种东西的人自发形成的一个开放式社区,并提供实验空间和基础设备。在这里,大家不仅可以和兴趣相投的人一起拆拆装装各种电子和物理产品,而且还可以共同实施一些好的设计和想法。
新车间将工作空间提供给人们来实施自己项目,举办包括电子,嵌入式系统,编程和机器人等不同主题的研讨会和培训班。此外,"新车间"也将成为一个融资和管理平台,来支持人们实施自己的作品和项目。
[/lang_cn]