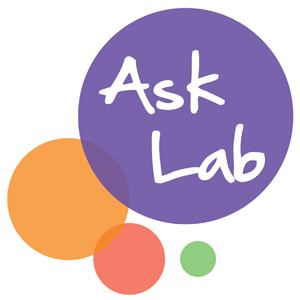 [lang_en]Ask Lab is a social enterprise built upon Xindanwei, the first coworking community in China, with partners across Asia, Europe, US and Africa.
Ask Lab is dealing with a world that is changing rapidly. The challenges we face are far too complicated to be solved by just one organization or individual. Ask Lab is designed to bring your employees, your users and talents from outside your organizations together, to unleash creative potential and turn brilliant ideas into innovative, scalable solutions for your and societal challenges.
Ask Lab is an interactive training program in research skills and creative thinking, based on 'Design Thinking'. The outcomes from Ask Lab include inspiration, transformation, confidence and ownership to start your next individual and organizational endeavor. This isn't just about generating ideas. It's also about making the ideas happen!
What does Ask Lab offer?
1. Training on design thinking approaches to challenge participants and partners to leave their comfort zones and harness both individual and collective creativity to evolve and innovate.
During the training sessions the participants apply the design thinking approach to a specific social/business challenge through;
- doing user research
- learning creative thinking skills
- inventing new visions
- making prototypes and presentations
2. Access, assistance and resources for participants to engage directly with exciting challenges to co-create solutions.
This will be done in an open and fair way so that the creators remain the authors and owners of their ideas.
The challenge should be described by a local/global organisation or business who knows about the issue and cares about its solution.
Resources can include; industrial/sector insights, channels, professional mentorship, scaling opportunities, prizes, incentives, job opportunities and even seed funding for ideas!
Who is Ask Lab for?
Ask Lab focuses on two parties:
1. Participants
In the first instance, the program is for anyone who is motivated to contribute to improving society or the environment, and who is interested in finding new and innovative ways of doing things.
2.Partners
Secondly Ask Lab works with organisations with a social aim, or companies that want a new perspective and innovative solutions on important issues. Ask Lab offers not only access to thousands of creative talents but systems and processes of working together on tasks set by organizations and companies. This enables the possibility of a large number of ideas, talents and solutions.[/lang_en]
[lang_cn]问社是一个基于新单位的社会企业,而新单位是中国首个联合办公社区,我们的合作者来自五湖四海。
随着世界变化速度的日益加剧,我们面临的各种问题也越来越复杂,这些问题不是任何一个组织与个人可能独自解决的。为了应对风云突变,问社致力于提供一套成熟的体系来将你的员工,各行业精英,甚至是用户的创造力转而变为能够带来持久变革的解决方案。
问社基于设计思维,是个结合调查技巧和创新式思维的开放式的合作项目,问社不仅能激发灵感,增加信心,带来变革,更让参与者有更强的归属感,从而促进个人和组织创新上的飞跃。当然不仅仅为了产生更多想法,更是赋予了其实现的可能。
问社将为你带来什么?
1. 我们运用设计思维引导参与者走出自己的"舒适区",融入个人和团队的力量尝试改变。
参与者将在引导下将设计思维运用于解决具体的社会或商业挑战
- 实施用户调查
- 学习创意思维
- 获取全新的视角
- 动手呈现最终效果
2. 我们为参与者提供机遇,指导,以及资源对接,让他们在面对挑战时迎难而上,共同寻求解决方案。
这是一个开放公平的平台,所有的人对自己的想法都拥有绝对的所有权。
当地或是全球性的企业或是非政府组织都将在这里陈述自己的所面临的困境。
我们为你对接的资源包括:获取行业洞察力,渠道,专业导师培训,赢得奖项,各种奖励,工作机会,甚至是获得种子基金的支持!
问社专注于两个部分:
1. 参与者
首先,我们是面向那些致力于为社会以及环境做出个人贡献的人,以及那些勇于尝试,乐于创新的人而开放的。
2.合作者
其次,问社与社会组织,以及那些在重大问题上寻求颠覆传统解决方案的公司。问社不仅能召集创意领域的精英人才,还能够将他们聚集一堂公司及组织所面临的巨大挑战共同寻求解决方案。[/lang_cn]