bookable event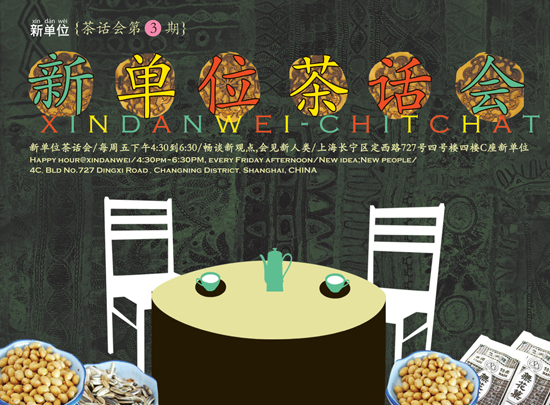 [lang_en]
Language Power Struggles in Shanghai
Time: 16:30 – 18:30, April 23, 2010
Cost:free
When two people from different countries meet, how do they decide what language to speak?  Does this work the same way in Shanghai as in other places?  If you're a foreigner, does it sometimes feel that Chinese people don't want you to speak in Chinese?  Do you feel that you "should" speak the language of China in China?  If you're Chinese, do you feel that foreigners "should" speak to you in English?  Do they sometimes seem resistant to this?  These topics are all related to the sociolinguistic topic of "Language Power Struggles in Shanghai," a phenomenon which affects us all.  The talk is given by John Pasden, founder of AllSet Learning.  You are invited to come and share your own experiences.  The talk is bilingual; feel free to use either English or Chinese to participate.
[/lang_en]
[lang_cn]
主题:在上海的语言斗争
时间: 4月23日 16:30 – 18:30
费用:免费
当来自两个不同国家的人遇见了,他们会决定用哪一种语言交流呢?
在上海与在其他地方是否是同样的方式?如果你是一个外国人,会不会觉 得中国人不想跟你说中文呢?你会不会觉得在中国应当说中国话呢?如果你是中国人,你是否会觉得外国人应当同你说英文呢?他 们是不是经常看起来有些抵制这些?这些话题通常都是关于"在上海的语言斗争"这个社会语言学话题。这是一种都会影响你我的现象。 AllSet  Learning的创办者John Pasden将会与大家谈论这个话题,特别邀请你来参加并与我们分享你自己的经历。谈论时 双语的,所以无论用英文还是中文,我们都热情欢迎。
[/lang_cn]
Registrered users for this event:
(in total 9).