bookable event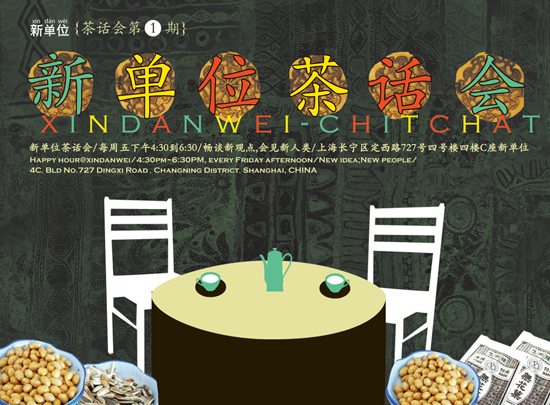 Topic: Social Media and Me
Time: 16:30 – 18:30, April 9, 2010
Cost:free
Well, let's face it. There are awful lot of noises out there on the social media platform, twitter, facebook, linkedin, diggit, flickr, dianping, foursquares, xindanwei, and countless of other blogging sites.
Everyday we are sharing different information about all kind of things, a couple of hundreds of followers here and there, but what's the real added value for me? How can I know what I do in social networking sites is valuable?
Come to join Xindanwei Chit-Chat Party on Friday, April 9, 2010. We will serve you some tea and water-melon seeds, let's have a chat with our special guest, Xindanwei coworker, the super geek– Popoever about all these questions.
His profile can be found at :
http://cn.linkedin.com/in/popoever
Registrered users for this event:
(in total 28).